I have always loved to eat fish. Mostly the kind of fish that I kill myself. Cutthroat or Brook trout from alpine lakes in Idaho being my favorite.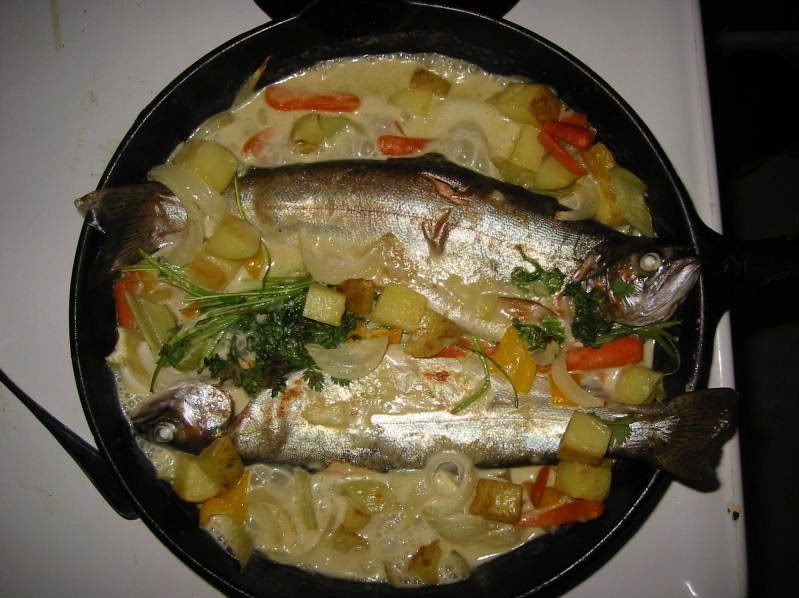 Curried rainbow trout. Malad City, Idaho, 2006.
I have caught Dorado off the tip of Baja and grilled it on beach fires. I have picked mussels and dug clams and scooped snails out of the Pacific to be put in lime juice and eaten with warm beer and saltines. I have surf-cast for perch, gone out at midnight on a full moon to sweep poor Grunion into a pail, and spent probably 1000 slow hours sitting next to my grandfather in his little aluminum boat, trolling the reservoirs for stocked rainbow, and jigging the reeds for smallmouth bass.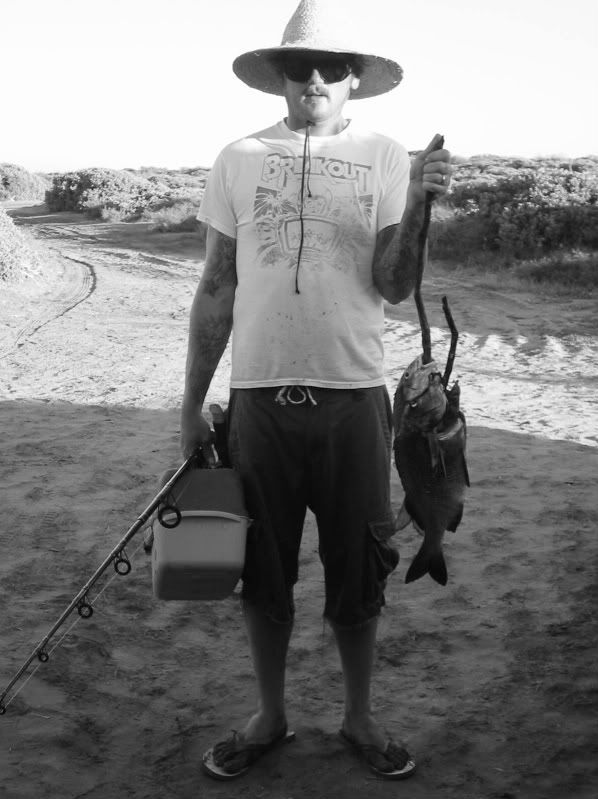 Butter Lip Perch. Rancho Conejo, Baja California. 2005
Of course there is much more. Ceviche de pulpo at Mariscos "La Costa" in Oakland, the langostas eaten in an illegal backyard restaraunt in Trinidad, Cuba, the boquerones and razor clams of Barcelona's tapas bars, the perfect flesh of the halibut my brother-in-law brings back from Alaska, and the empty sushi plates regularly stacked to the sneeze-guard.
I remember all of this fish fondly and well.
-------------------------------------------------------
My grandfather is with me. His cap on the side of his head and his box of farm cheddar and
head cheese
and a can of Bud in a blue styrofoam coozie. And a tin of sardines. Real Man food to share with me.
It's still a part of how I keep him close. His Starrett machinist square, his lump hammer with the grease-blackened handle, and always those sardines.
---------------------------------------------------------
Here we will be reviewing cans of fish from around the world, both for my own joy and the edification of my readership. Welcome to the Society for the Appreciation of the Lowly Tinned Sardine or SALTS.
Let's start with El Amir Moroccan Sardines in olive oil.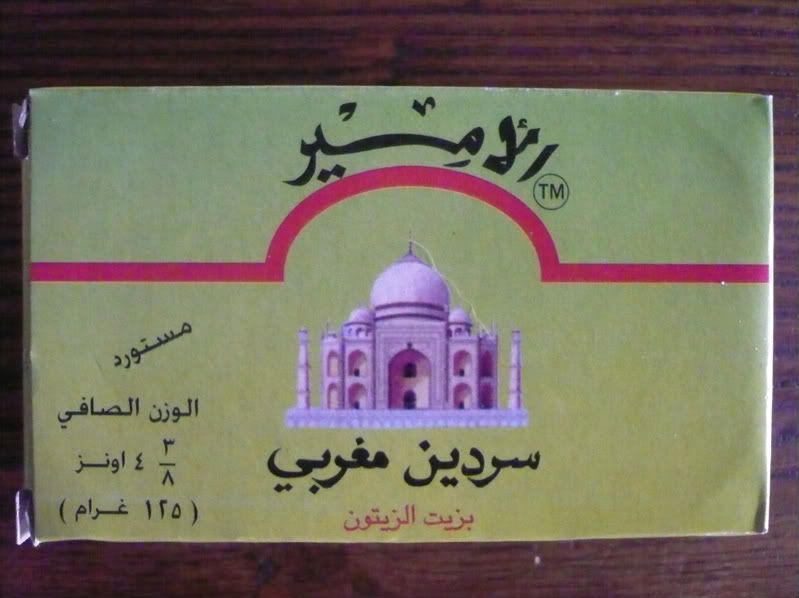 I scored these on a trip to
Fubonn
last week where I was in search of the Japanese sardines in the white oval can that thus far I have had to drive to Uwajimaya to get. No luck, but I stumbled upon these babies and they are wonderful. Three medium-sized fish packed very tightly. Dense flesh, mild flavor and a sweet, fresh fish aroma. Eaten with saltines, Tillamook sharp cheddar, Frank's RedHot sauce and a bottle of Taiwan Gold Medal beer.
4 out of 5 tins.