I forgot to write down the name of these before I put the tin in the recycling.
Five Really Pretty Fish. All shimmery spots in their spicy miso/soy sauce.
I don't really dig sauce that I don't add myself, but this was good, if a bit sweeter than I like.
Excellent texture, clean mild fish flavor ruined by msg and salt.
Beautiful packaging that took a tool to get into. I kind of like that. Makes me feel like I've participated.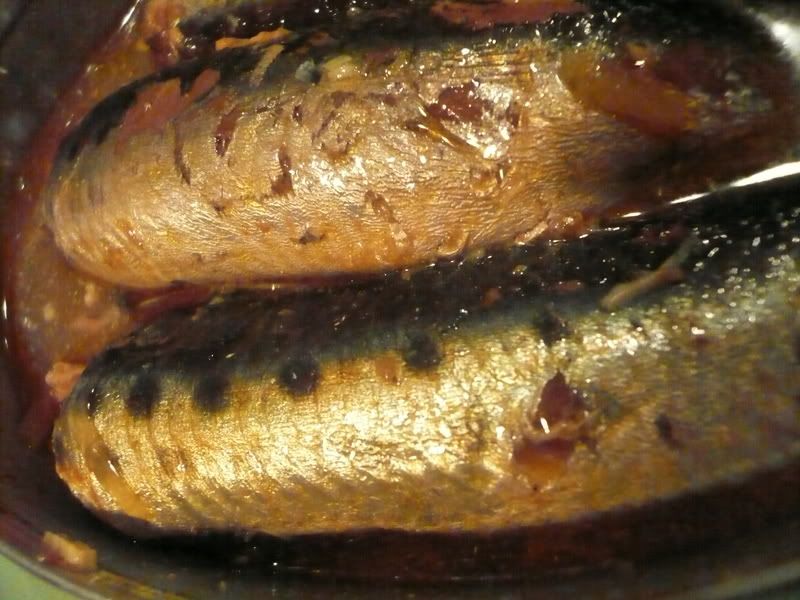 Cheese was NOT a good choice for this particular flavor profile, but the
Okinawan
Orion
beer rounded things out nicely.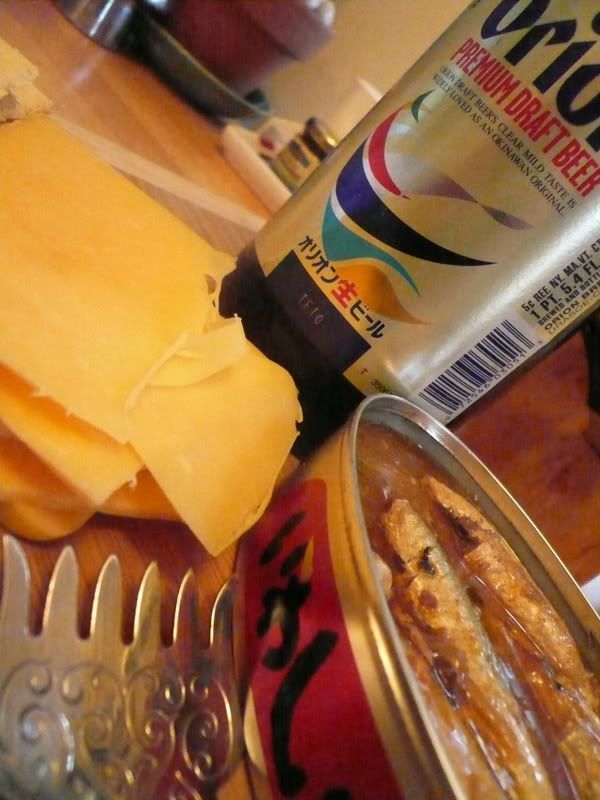 Let's say, Three.