My skin hurts. Sick buggers everywhere and I've been working long hours and drinking heavily-- These things are bound to take a toll.
Let's eat some fish.
ACT I
Latvian smoked sprats in vegetable oil. Pretty, pretty, little fish.
10 of them in a round can with a simple black label. I very much wanted to love these. Everything about them speaks to me.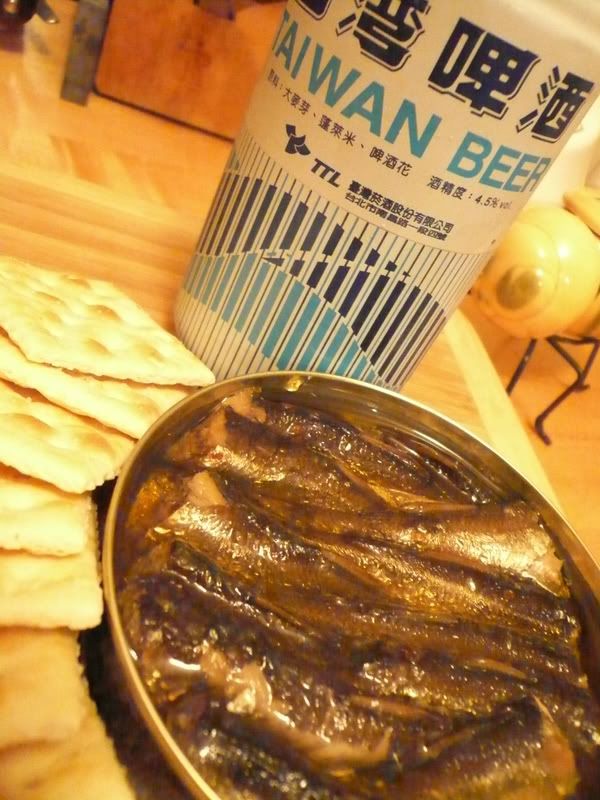 They are not good. Funny, grainy texture. Overbearingly smoky/salty.
Probably okay if you're sitting in some funky pub in
Riga
, drinking
Bauskas gaišais
while the world collapses around you.
I had a couple of cans of Taiwan beer and some crackers and was not stoked.
Did I mention that my skin hurts?

ACT II
Still famished and a bit shaky, I dived into these Tomes.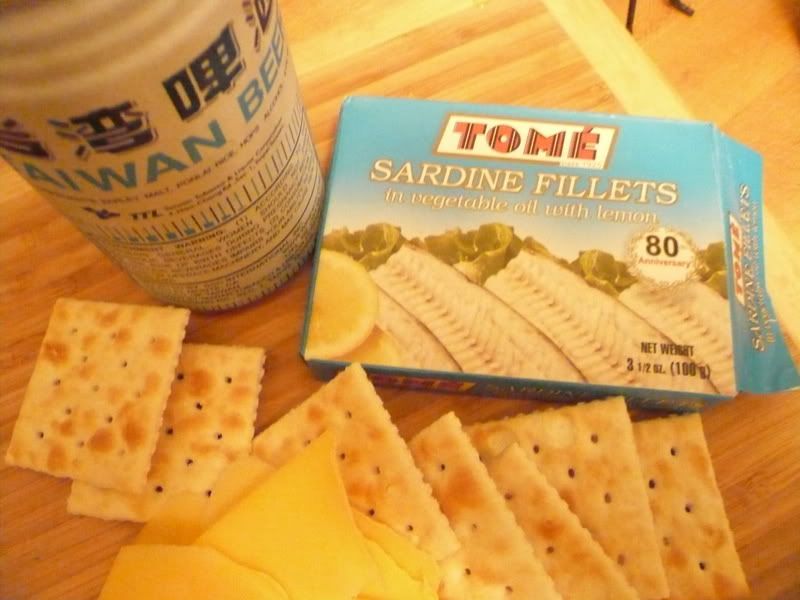 Portuguese. High quality fillets with lemony oil. The opposite end of the spectrum from the smoky gut-bomb of a few minutes before.
Allright.