I have been having some bad luck with the Tins lately.
I gave this one a go last night. Late. Hungry. Beer "33".
Two bites and into the bin. Stinky, hard, dry, ketchupy. There's not enough beer in the world to make these bastards edible.
NO TINS FOR YOU, JERK.
****************************************
EVA makes tuna fish, too. 3 bucks a can. Looks like cat food, all busted up. Taste is stunning. Just in vegetable oil and salt, but damn good. A nice break.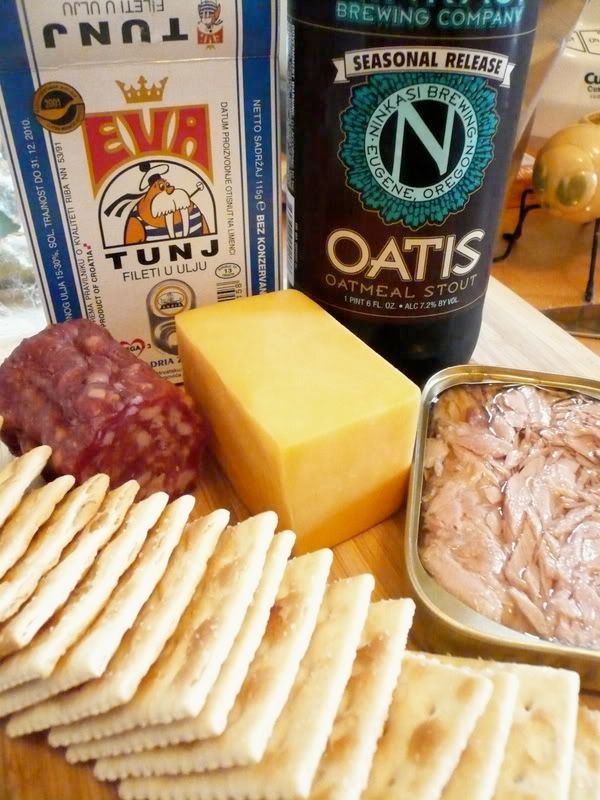 With the last bottle of
Oatis
, cheddar, and salami.
No Tins, but a Real Cool Time.