So far as I know, Tangiers is about 6000 miles from Bangkok.
Bear with me here;
I just worked a 14-hour shift, followed by a ride home in the snow with a failing headlight.
And did you notice it just got real late?
Anyhumps. I got three tins here, and they all sorta look alike. In fact, if one were less perceptive than I happen to be right now at 3:03 am, one could be forgiven for thinking that they were the same.
There was a time when I was easily fooled, but that time has passed.
Crazy like a fox, dig?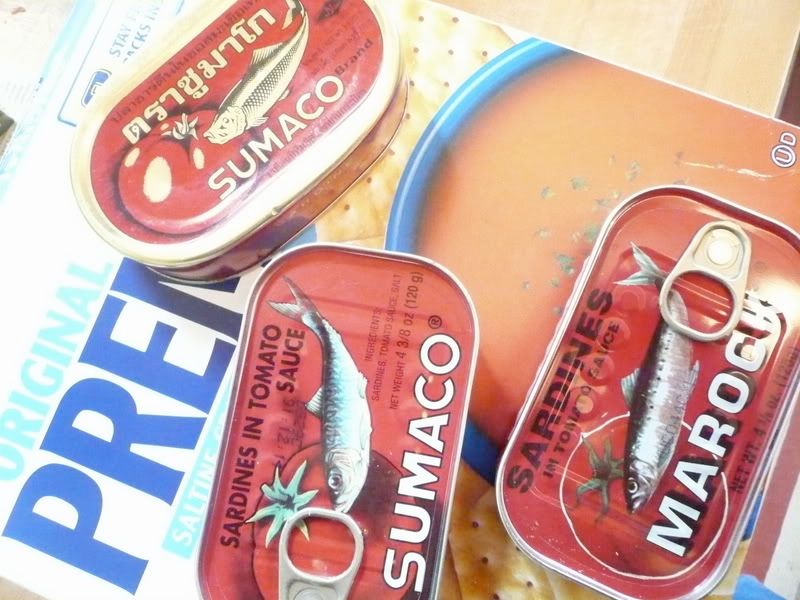 The two Sumacos are from far corners. Sort of the same art, with the big juicy tomato and the fish.
Then you got the Marock.
Moroccan. Get it?
Yeah.
The Thai Sumacos were reviewed by one of us sometime
ago
. They held up.
These other ones, the
North-African
pretenders, well, we'll just have to see.
I'll let you know.