A.R.
finally came back. The Boss was jamming around Hong Kong, Macau, and Thailand-- Eating, drinking, and refining his near
mastery
of the regional cuisine.
I asked him to remember The Society in his travels, and bring us back a tin, which he obliged.
A new can of sardines is a lovely thing to see, sitting in your "In" box of a Friday morning.
So, we'll set the place;
Lord Fritz and Chef Chu keep watch.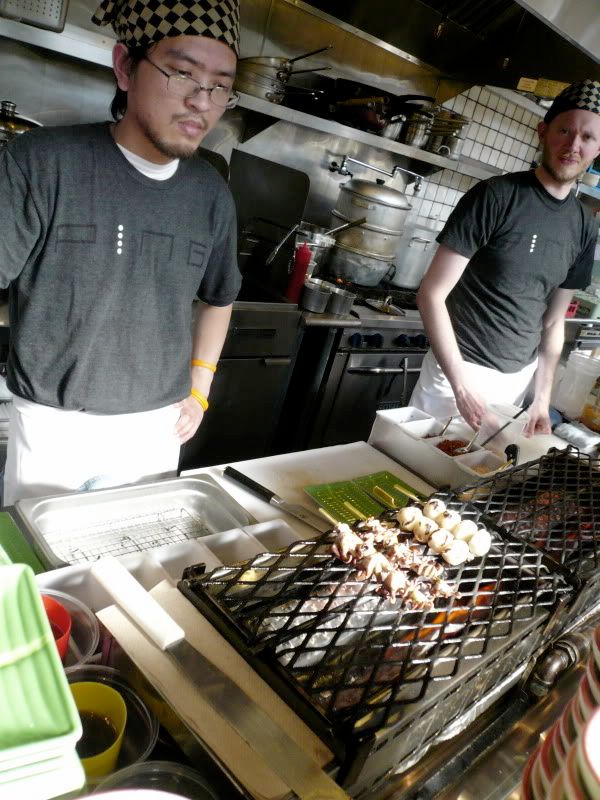 Fish Balls, and baby octopus.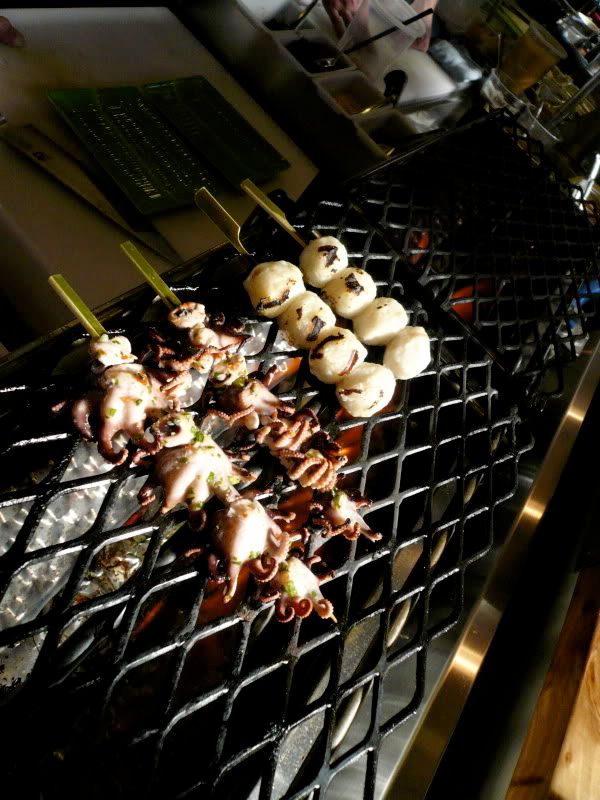 Le Tin, with accoutrement.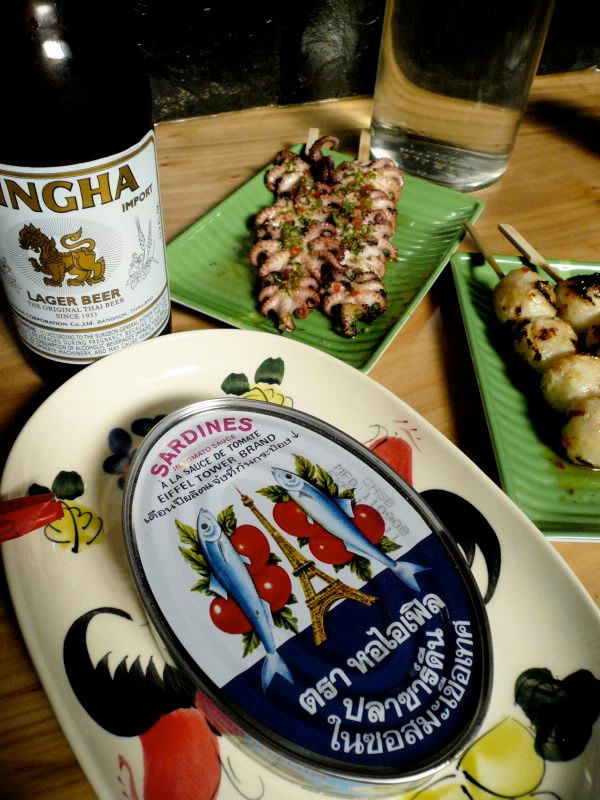 I'll admit here, that this isn't really a review, considering I haven't opened that can yet. I didn't drink the beer either. I was at work, for chrissakes.
Chef Chu laughed at me, and said "That is not a good brand of sardine"-- Very well. I'll leave it sitting on the back-bar, looking cool, and waiting for me to be really, really hungry.
Also, our friend
Nong
LOVES sardines.