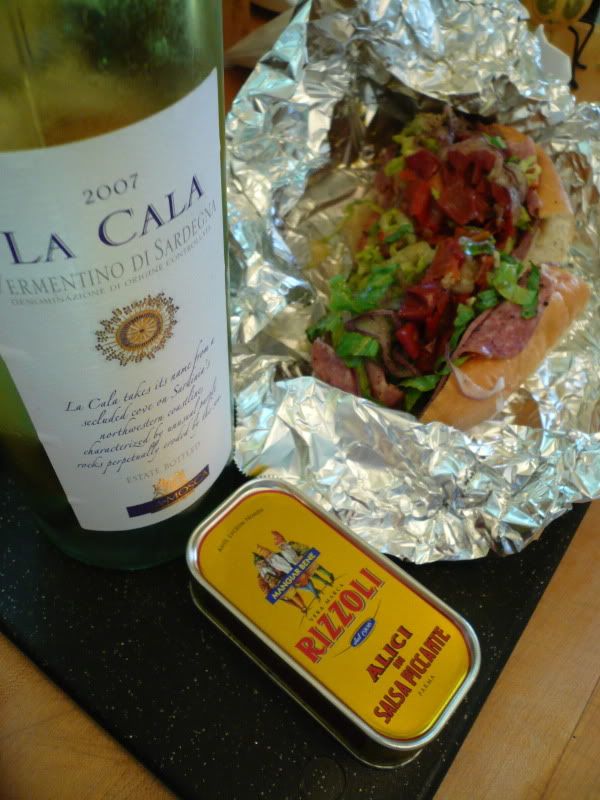 Bunk.
I awake to the need of this sandwich.
Watch me stand in line on the sidewalk, kids in tow, waiting for
My Man
.
This hunger won't turn me loose and now I'm maybe regretting having come inside.
I have an $8 a day habit and I think it be killing me.
It is, at the least, making me fat as shit.
The bread is perfect. The oil leaking out onto your jeans- Perfect. The big men behind the counter shouting your name, a pile of chips and red peppers, a can of beer. There's no ventilation. It's hot and it smells like meat.
Heaven.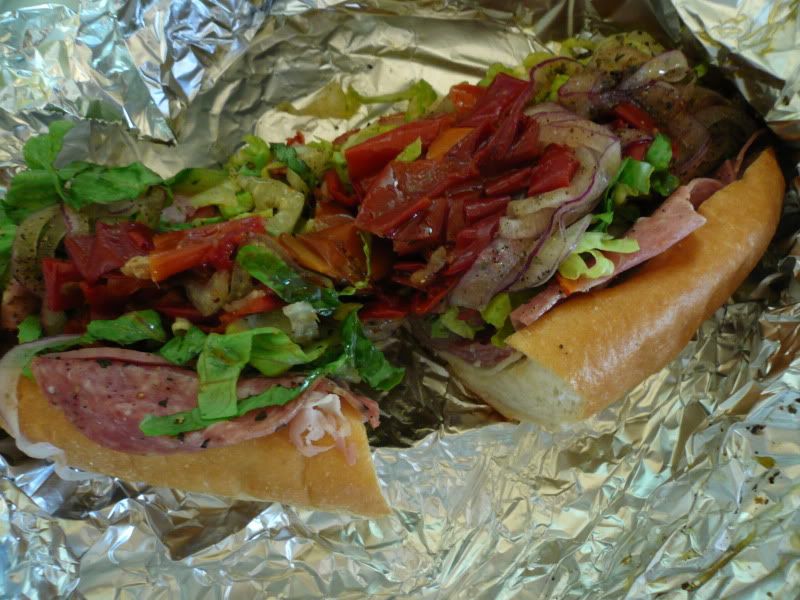 I'm not reviewing sardines here, Jim.
I'm talking about sandwiches as a delivery vehicle for anchovies of the finest kind.
Anchovies that were given to Hamachi by a
man
in a Borsalino hat.
I have eaten of these fish, and they were worth whatever amount of money the man had to pay for them..
Salty, spicy little bastards, each. And perfect.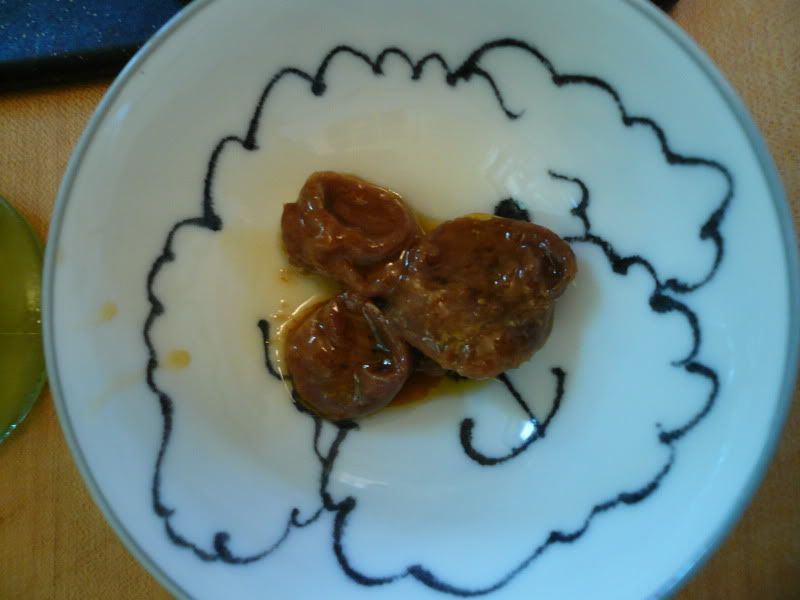 And,
Bunk
.
The wine was from Sardinia, and wasn't anything much to speak of, but I remember it fondly.