The Man
was running off to Thailand again last week. We caught up on the phone right before he split to talk a little business, and he hipped me to a place out on Powell. The dirty part.
Way out.
I have kind of a thing for sandwiches. Especially the
Indochine
style. I have eaten hundreds of them. SF/Oakland/NYC/PDX. Pretty much any town, with any kind of
Viet
immigrant population will have a small counter, in a rough neighborhood, slinging $2 sammys and potent coffee.
Get your nails done, eat a couple, chug a Heineken, all's right in the ghetto.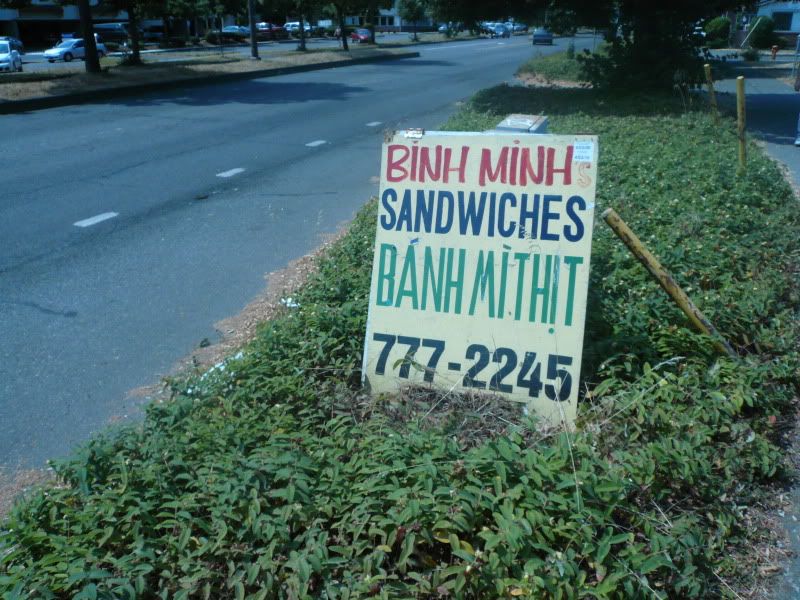 This lady here, she's putting the tinned sardine to good use. Making a kind of doped-up salad out of them and putting them in the bun. All the other typical ingredients-- Daikon, carrot, cilantro, peppers, and mayo.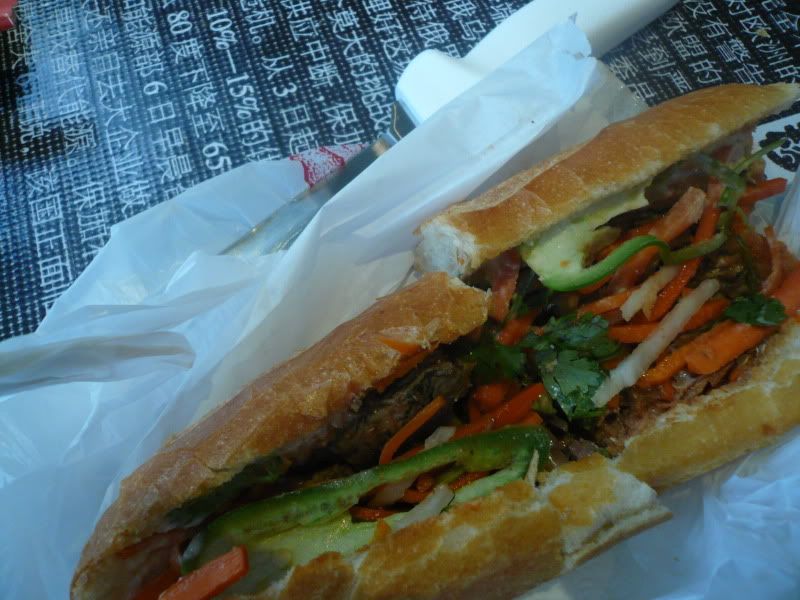 Them shits is Good.
Good coffee, too.
This has been added to my 7-days-a-week of sandwiches. Screw bike racing. I want to eat.