I know these things;
Thai people love to eat
Mama
ramen, so save your judgement.
Mama comes with a little package of fish-saucy soup base and HOT chili powder. Typically, you'd add a squirt of your own fishy sauce, a squeeze of lime, some fried garlic, white pepper, a six-minute egg, and some sliced what-have-you's, and you've got dinner for just about a dollar.
I double-dog-dare you to do better for that kind of money.
*****
My friend
Nong
is an upstanding member of The Society. A couple of weeks ago, she dropped in on me during a Friday service, all smiles and waves, and plopped a tin on my bar. We didn't have much time to chat. We rarely do.
She pulls LONG days at her cart, and I'm generally a Mess, so it's usually just hugs.
She is thin, and I am fat, and she always lights me up.
*****
My goal tonight was to put together the meal that I would eat in Bangkok, were I a Thai dad staying in at night while Wife worked the
restaurant
.
Doped noodles and a can of sardines seems appropriate.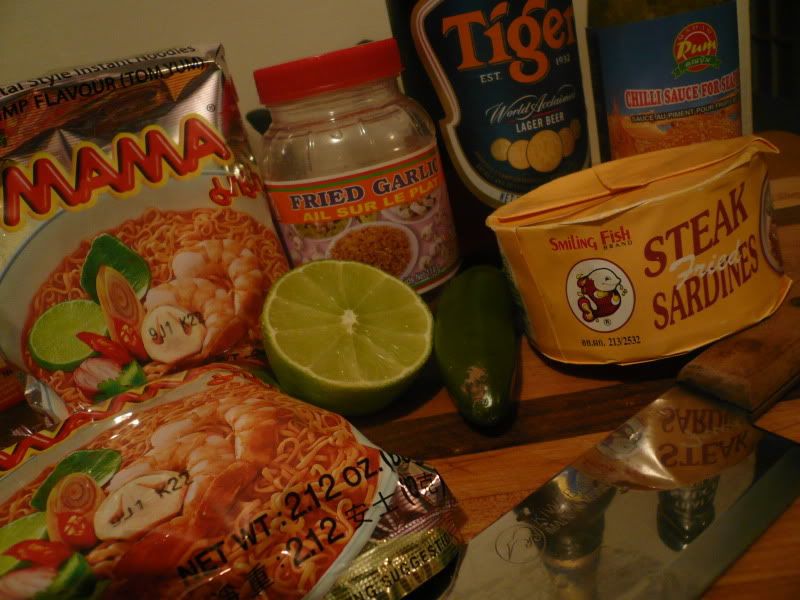 I have reviewed the
Smiling Fish
before. These were the worst yet. I think they were mackerel. Bland sauce, huge bones, dry meat, and chickpeas. Not good.
At all.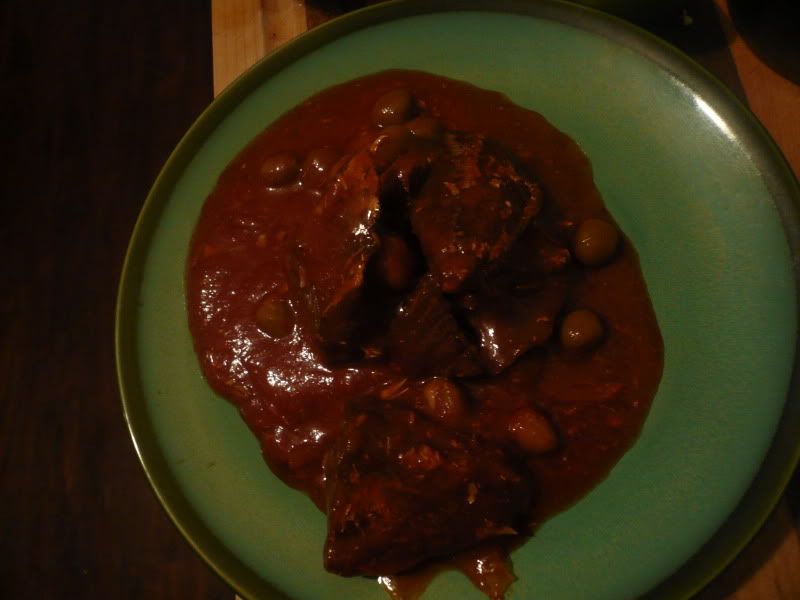 The bowl was good. I eat the same thing a couple nights a week, so no surprises.
Didn't have any Singha, so I drank Tiger. Singapore shmingapore. Good beer from the region fits.
Oh, and the Knife.
Kiwi
brand, from Thailand. I see cooks all over using these. They are $3. They get sharp, and stay sharp. I have replaced all of my Euro-steel with these, and so will you, dear sardinistas, come Christmas time.